Pumps - Quick Links
Richter Pumps - Latest News
You are here: Home | Latest News
---
Pumps for Extreme Conditions
5th August 2011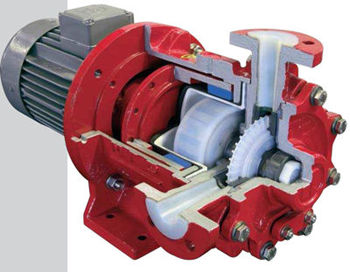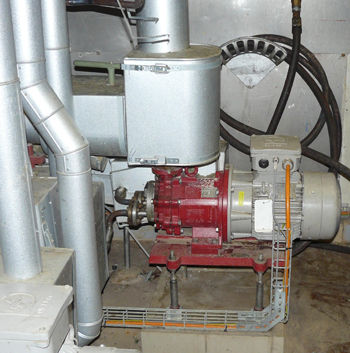 It could be every Production Engineer's nightmare - a transfer system that has to continually convey a foaming, corrosive medium at a pressure of over 4 bar and temperatures of 130°C. Add a process requirement for conveying varying volumes of between 300 and 2,000 litres per hour with maintenance-free operation and a legislative necessity for hermetically sealed pumps and the scale of the task becomes apparent.
Yet this 'pump hell' is exactly the conditions faced by Clariant Produkte (Deutschland), at Gerstofen in Bavaria. The company produces and processes synthetic and natural Montan waxes, used mainly for the manufacture of car and shoe polishes as they improve scuff resistance, increase water repellence, and impart high gloss.
Franz Kovanetz, Production Engineer at Clariant, explained his process requirements, "Montan wax is recovered from bitumen-containing lignite and processed in several stages to obtain the end product. We have operating conditions here under which some pump designs would fail very quickly! We need pumps which can convey relatively low volumes of a highly corrosive medium with up to 20% entrained gases at high pressure and, because it's molten wax, at a high temperature and we need them to be maintenance free for a continual manufacturing process."
These challenging requirements had created severe problems for the plant engineers until the installation of Richter MPB peripheral pumps which are specially tailored to the delivery of low flow rates at high delivery heads - a range not economically covered by standard centrifugal pumps. The pumps are hermetically sealed and have a magnetic power coupling which equates to no seals and virtually maintenance-free operation. Varying volumes can be coped with efficiently by means of frequency control.
The reduced life cycle costs of the peripheral pumps give Clariant two major advantages as Franz Kovanetz explained, "Firstly, we have a considerably longer service life and the maintenance costs are substantially lower. Given the expected service life of four years, we are assuming a cost advantage of several thousand euros for each pump."
"Secondly, and equally important, is that the plant has to cope with fewer disruptions as every interruption in a continuous process could affect product quality"
Today, Richter peripheral pumps are the standard at Clariant for conveying highly oxidising substances and other corrosive media. These pumps are proving successful and have the longest service lives - an MPB pump installed for test purposes in 2004 is still running without any problems in 2011.