Pumps - Quick Links
Richter Pumps - Latest News
You are here: Home | Latest News
---
Pfa Linings Aid Safe Transport of Hazardous Liquids
2nd August 2012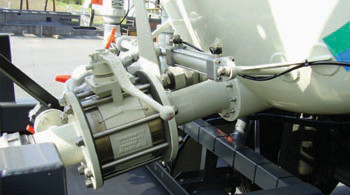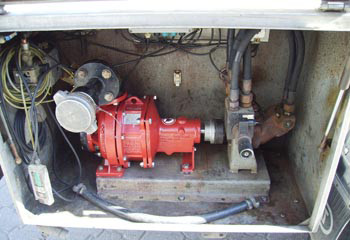 PFA lined pumps and valves fixed to road and rail tankers and wagons are helping to ensure the safety of European roads, railways and waterways as the amount of dangerous liquids being carried increases.
The standard DIN EN 14432, "Tanks for the carriage of dangerous goods - equipment for tanks for the carriage of liquid chemical products - product shut-off and gas exchange valves" has now been in force since January 2011 and all equipment must now adhere to this European standard.
One of the leading suppliers in this sector is Richter Chemie-Technik GmbH, the German pump and valve manufacturer and part of the US-based IDEX Corporation, whose lined valves and sealless magnetic drive centrifugal pumps are becoming increasingly the products of choice when stainless steel and conventional plastics are not sufficiently corrosion-resistant for the multitude of chemicals carried by these specialist tanker fleets.
Richter products are in use on the roads, rails and water as PFA-lined magnetic drive pumps on road tankers are faster for unloading, e.g. for acids, as PFA/PTFE-lined butterfly valves on acid tank ships and as lined diaphragm valves for filling and drain valves on special bromine containers.
The integral PFA/PTFE fluoroplastic lining has many advantages in that it much more resistant to corrosion than the alternative materials of Duplex, HastelloyR, PVDF, ETFE and even than titanium and nickel, It is an anti-adhesive vacuum resistant lining which is easy for CIP (Clean In Place) and can be also used for high-purity and solids-laden fluids with large temperature ranges up to 200 °C (400 °F). In addition, the lead times are much shorter and the prices are much lower than specialty metal pumps and valves.
Colin Simpson, Sales Director at Richter's pump UK distributors, Billingham-based Tomlinson Hall Ltd, commented, "Whilst loading facilities at European chemical plants specialising in the production of highly corrosive liquids, such as sulphuric acid, are very high specification, those at the various discharge points are not always geared up for particular hazardous liquids. As a result, specialist operators are fixing their own self-contained pumps to the trailers and it obviously makes sense to go for the highest specification so that all liquids can be carried."
The Richter range of sealless, magnetic drive centrifugal pumps are fitted with integral PFA lining and are ideally suited when stainless steel and conventional plastics are not sufficiently corrosion-resistant. Hydraulically optimised with a closed impeller, the pumps are also hermetically tight with no rotary shaft seal thus requiring minimal maintenance.